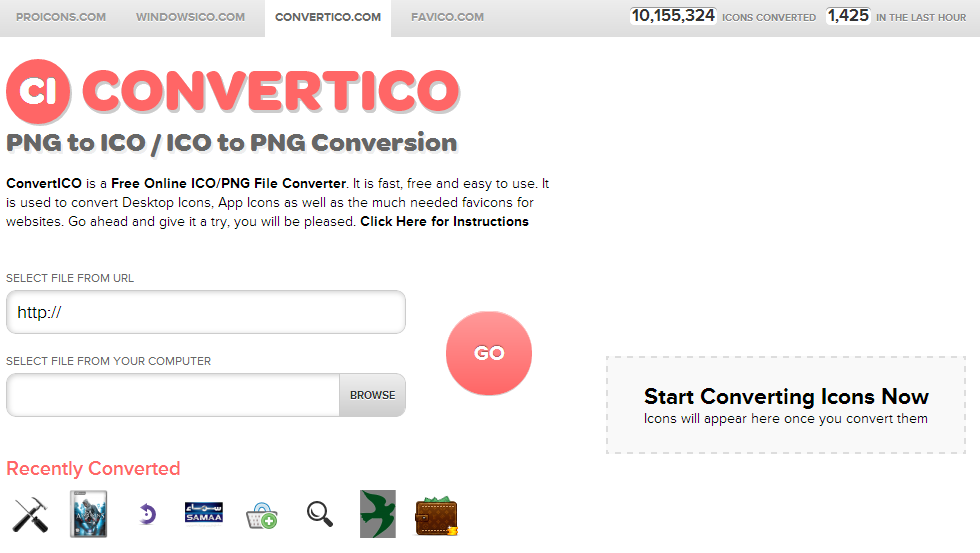 Originally we (Logic Happens) were going to just give the ConvertICO website a "face lift" to bring it out of the 98 feel to a more modern design.
ConvertICO turned into a paid project, and more than a redesign. I fixed a few errors they had in their conversion code which was in PHP that was used to convert images into .ico format.
Along with the modern design we added some new features such as the ajax+jQuery flow on the front page that shows icons as they are being converted live. Later on this allowed us to see what icons were being exploited and converted too often, so I created a simple black listing to prevent those icons from being overly submitted.